Suburban Sojourn
The use of stone throughout the home creates an elemental feel. Backlit antique onyx frames the fireplace. Polished marble surrounds the master bathroom. Stone tile embraces hallways and staircases. Expansive windows allow natural light to reveal new textures and colors in the finishes as the sun angle changes.
Photographer
John Horner, Richard Mandelkorn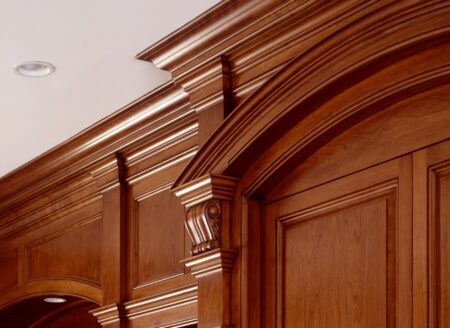 Thoughtforms' Workshop
Our shop is located in an old apple barn adjacent to our office. It's a place that inspires creativity, grounded in yankee sensibility. Take a look at the Shop portfolio to get a sense of their craft.
Look Inside