What We Do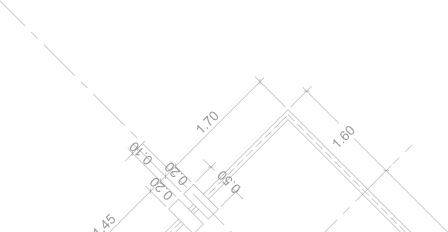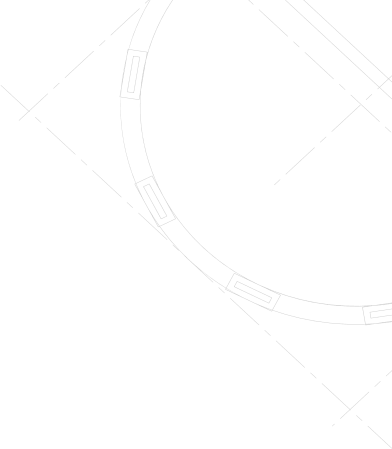 We are more than builders, we are part of the community
People who join the Thoughtforms team tend to stay because being part of the Thoughtforms team means you are making a difference, both in the workplace and in the community we serve.
---
"There is an entire section in the bookstore called 'self help.' What we really need is a section called 'help others.'"
– Simon Sinek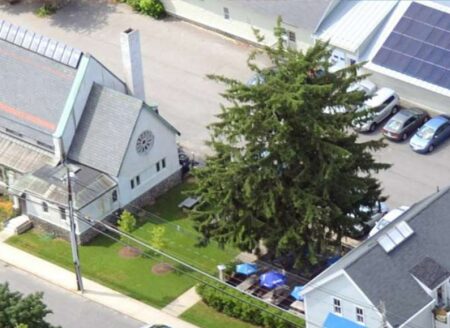 Our Buildings
We are located in a daylit space on the second floor of the West Acton Villageworks, a community space we built that is home to locally-owned businesses and topped with a solar array that generates much of the energy the building uses. From our office we can see the old apple storage barn that houses our woodworking shop. It has its own solar array to power the tools our team uses in their work.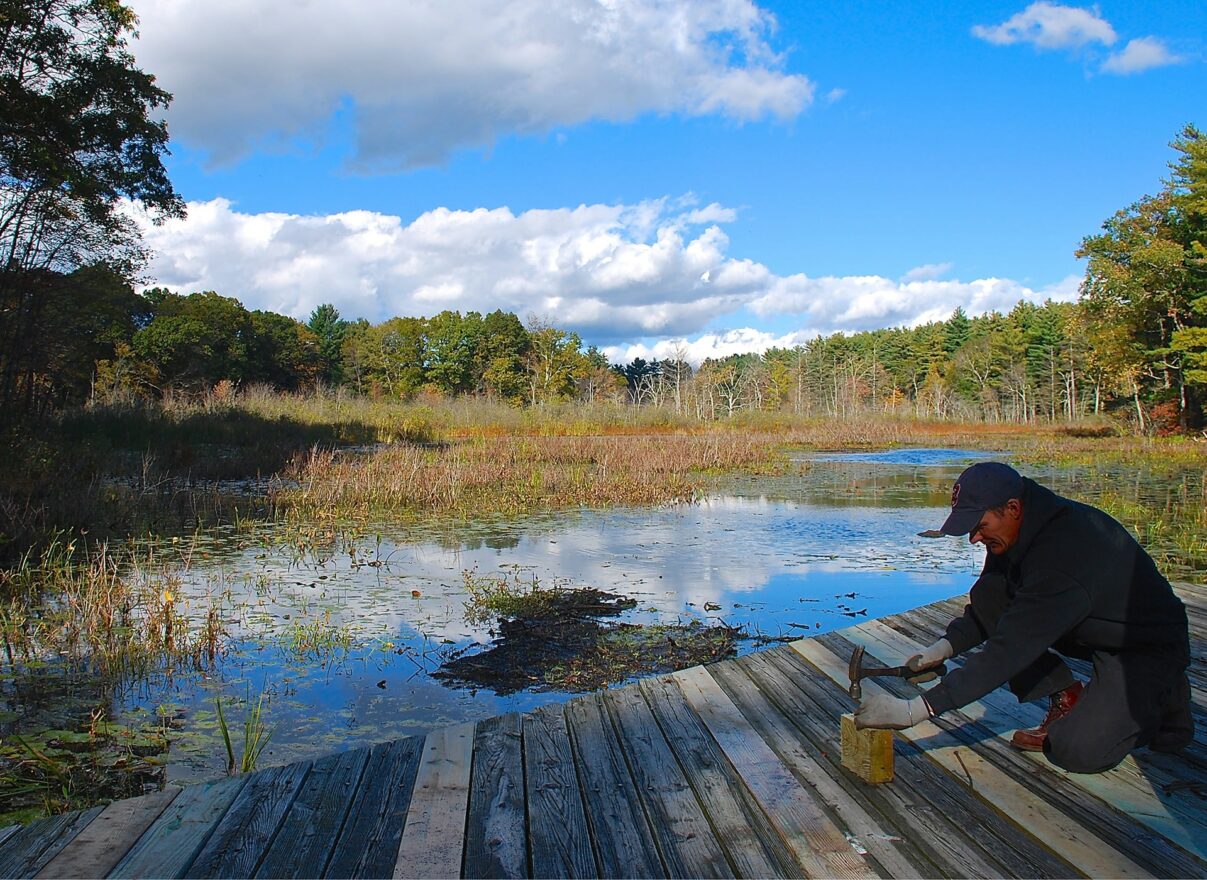 Environmentalism
The Little W: A Big Win.
The Forest Society of Maine worked in partnership with Thoughtforms, the state of Maine, and other donors to acquire 81 acres of forestland and two miles of waterfront on the north shore of Moosehead Lake, known as the Little W, for public access and use. The property had been a family-owned tree farm for generations and is entirely surrounded by conservation lands. But like many forestry holdings in Maine's North Woods, the long-time owners decided to sell. In this instance, they hoped the land would remain forest but could only wait so long for conservation groups to secure funding and make the acquisition. As the deadline loomed we made a pledge that closed a critical funding gap. The Little W will remain undeveloped. Learn more
Conservation in Our Communities
In Boston and anywhere else you may travel, you see the impact of development everyday: new homes, watering bans, increasing traffic. We make annual donations to organizations that are trying to protect and preserve what we can.
A few examples: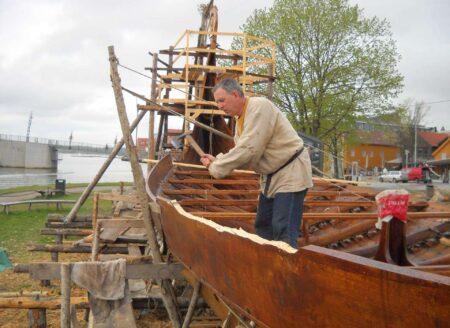 Volunteering
We have volunteered collectively, taking the entire team to work on projects such as footbridge repairs at Mass Audubon's Broadmoor Sanctuary in Natick, and tent platform, canoe rack, and trail kiosk construction at the Appalachian Mountain Club's Ponkapoag Campsite. Apart from being a way to contribute to our community, we have discovered that volunteer days are a way for us all to recharge our batteries and re-connect with each other away from projects.
We have also volunteered in small groups and supported team members pursuing individual passions. You can read stories about some of these efforts in our stories.
Stories