Green Building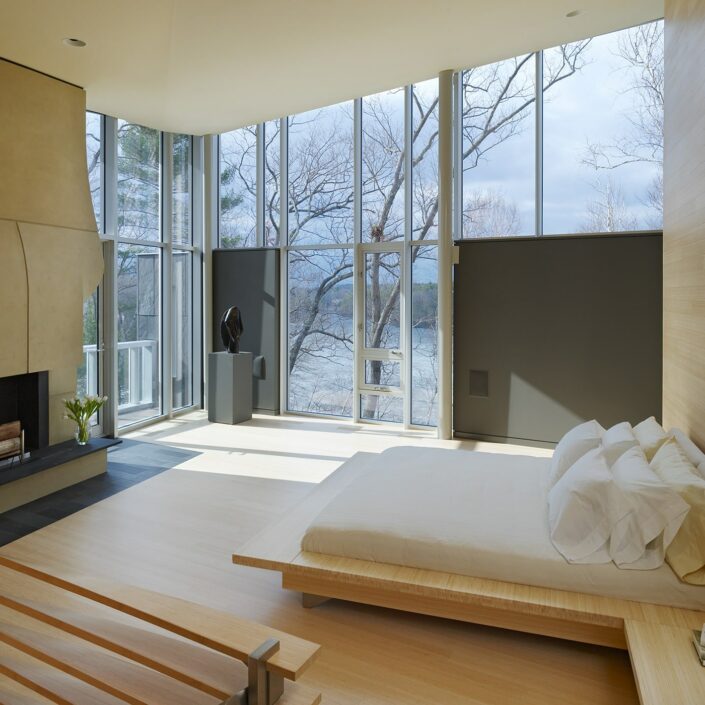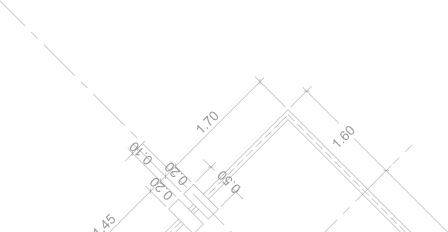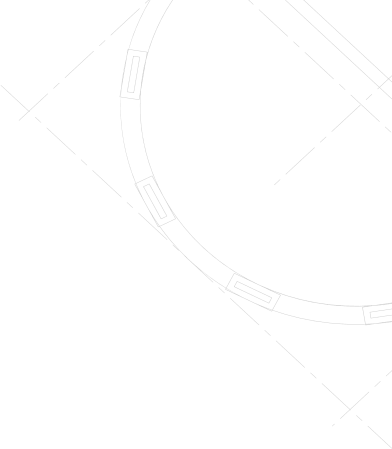 Build well. Build less.
Mark Twain once wrote, "I didn't have time to write a short letter, so I wrote a long one instead." Green building is about more than building homes that are healthy, comfortable, durable, and efficient: it is also about consuming less. Distill your idea of the perfect home into its simplest form, then build according to best practice.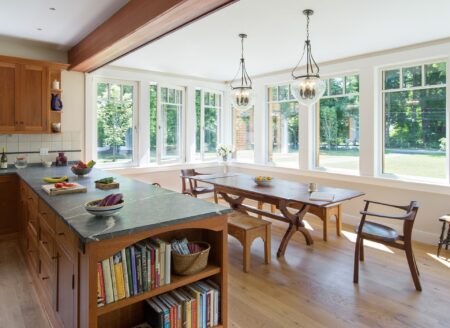 Better than net zero
This LEED Platinum home was built at no cost or schedule premium. The home is all-electric and still produces almost 70% more energy than it consumes. And none of this would be apparent to a visitor – it looks and feels like a well-built home.
Below is a summary of the collaborative process and the home's features, described within the framework of the LEED rating system.
Innovation & Design Process
Integrated Project Delivery: From concept to completion, the owner, architect, and builder collaborated closely to ensure that the sustainability goals of the project were kept at the forefront of conversation and in the decision making process. LEED calls this team-based approach Integrated Project Delivery (IPD), as contrasted with a more typical linear build process where an owner provides input to an architect who creates a design for a builder who gives build instructions to subcontractors. A clear advantage of IPD is that all of these voices are heard throughout all phases of the design/build process, including conceptual design, LEED planning, energy and envelope design, and construction.
Sustainable Sites
Landscaping: Conventional turf was completely avoided to reduce needs for mowing, watering, and fertilization.  A rainwater catchment system was included in the design for future installation in order to allow the collection of water runoff from the roof for use on the gardens.
Drought-Tolerant Plants: 45% of installed plantings are drought tolerant, further reducing landscaping water use, and allowing the owners to skip installation of any kind of irrigation system altogether.
Surface Water Management: Careful planning and intentional design minimized impermeable surfaces. Only 8% of the lot consists of impermeable surfaces, with 92% preserved for vegetative landscaping, reducing problems associated with water runoff, as well as the heat island effect.
Water Efficiency
Indoor Water Use: High efficiency plumbing fixtures were selected throughout the house in order to reduce water consumption from normal occupant use. In concert with LEED guidelines, fixtures with low average flow rates were prioritized: faucets less than 1.50 gpm (gallons per minute), shower fixtures than 1.75 gpm, and toilets less than 1.10 gpf (gallons per flush).
Energy & Atmosphere
Optimize Energy Performance: Among the more remarkable aspects of this home is its exceptional efficiency. The HERS Index (Home Energy Rating System) was created to measure structures' total energy efficiency, much like fuel efficiency of automobiles is quantified in miles per gallon. A HERS Index score reflects a home's overall energy performance and is calculated with variables representing attributes of exterior walls, ceilings and roofs, attics and foundations, windows and doors, vents and ductwork, and HVAC and water heating systems. The lower the HERS Index score, the more efficient the home. For example, a home with a HERS Index score of 150 is 50% less efficient than a standard new home, a home with a HERS Index score of 100 is equal to the efficiency of a standard new home, and a home with a score of 50 is 50% more efficient than a standard home.
This home achieved a remarkable HERS Index score of -9, meaning that it is a whopping 109% percent more efficient than a standard home. It produces more energy through renewable resources than it consumes (i.e., Net Positive), with a 13.8 kWdc solar panel array installed on the roof.
Materials & Resources
Environmentally Preferable Products: LEED places an emphasis on building components that "minimize material consumption through recycled and recyclable content, reclamation, or overall reduced life-cycle impacts." Among the attributes of this home consistent with these objectives are:
Locally sourced framing lumber

Locally sourced wood flooring

Water-based floor finish

Low VOC, water-based interior paints

Recycled cellulose insulation
Waste Management: In order to reduce the quantity of debris and waste sent to landfills, the construction team made an effort throughout the construction process to reuse or recycle as much as possible. These efforts clearly paid off, with an estimated 92% of construction materials removed from the site diverted from landfills.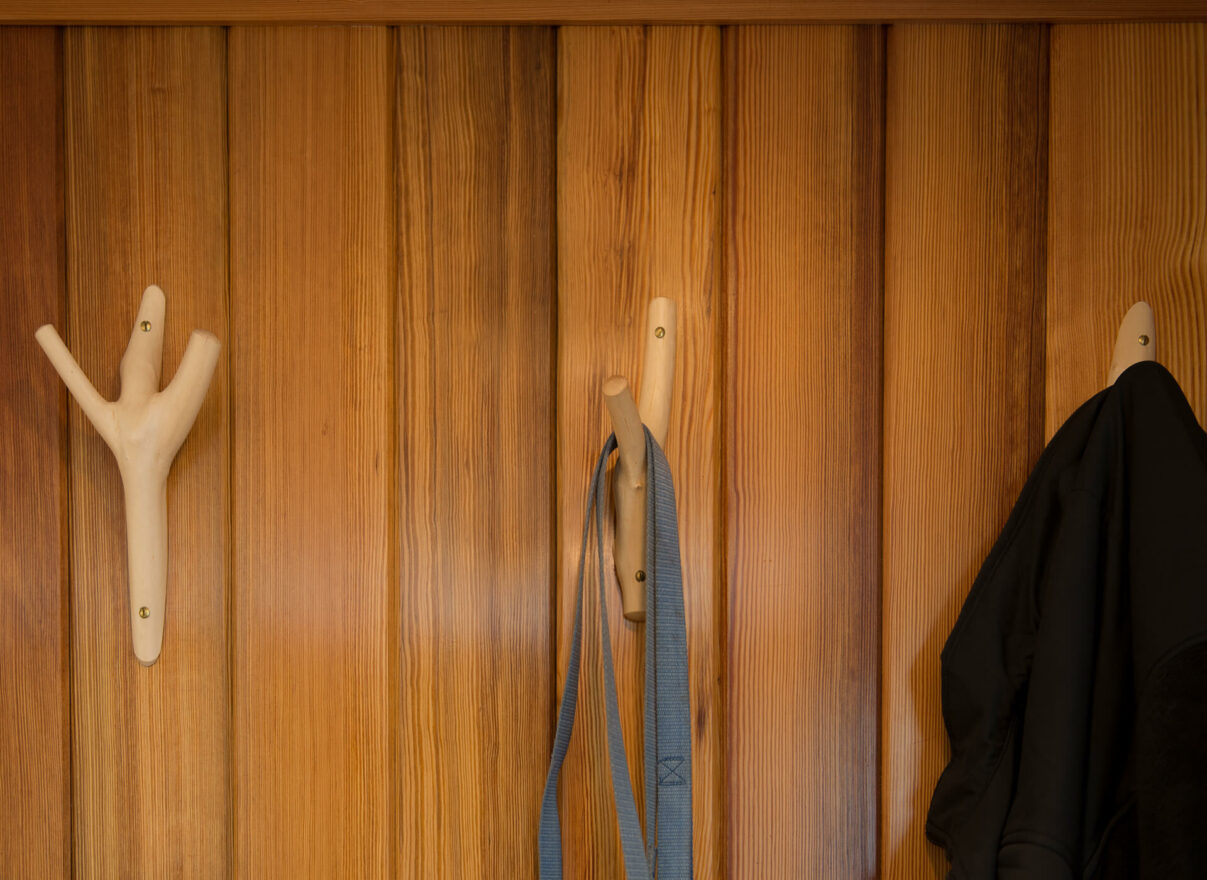 There is no "away"
When you "throw something away" it still has to go somewhere, often to a landfill in a low income community or a developing nation overseas. Material that ends up in landfills is generated on construction sites in two ways: material from demolition during renovation work or "tear-downs", and packing material and cut-offs from the construction process itself.
In the first instance, materials can be salvaged. Along with reducing landfill waste, this can provide clients a tax benefit and reduce the cost of demolition. Two local organizations that salvage materials are Boston Building Resources and Green Goat. We have partnered with other small salvage teams as well.
In the second instance, waste hauling companies that provide dedicated dumpsters for specific materials or reclaim material through sophisticated processing facilities divert material to secondary uses. However, not every waste hauling company takes this approach.
While Thoughtforms advocates for salvage options and contracts with waste hauling companies that certify the handling of construction waste, it is important for clients to know they will have to ask most builders to pursue these opportunities – they are not yet the norm.