Sea Arc Residence
The curving geometry of this residence springs from the ancient copper beech tree in the entry court. Walls laid up of locally quarried stone embrace that space and anchor the copper roof. A sweeping arc of butt glazed glass supported by custom fabricated stainless-steel mullions highlights the view on the ocean side. The stone continues in the interior to connect and anchor it to the site. Stainless-steel panels, columns, counters, and accents; warm mahogany veneers, and venetian plaster enliven those spaces.
Photographer
Bill Timmerman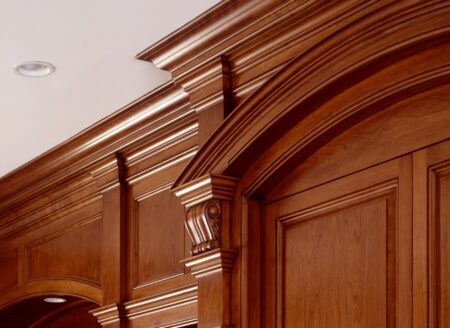 Thoughtforms' Workshop
Our shop is located in an old apple barn adjacent to our office. It's a place that inspires creativity, grounded in yankee sensibility. Take a look at the Shop portfolio to get a sense of their craft.
Look Inside