Ski Shed
Back in 2013 the Eastern Mass. Bill Koch Youth Ski Club hosted the New England Bill Koch Festival at the Weston Ski Track. It was the first time the festival, dubbed the "Boston Ski Party," had been held in eastern Massachusetts. Over 600 children signed up for the two-day event and volunteers were mobilized to handle everything from shuttle buses to food to race logistics. That's where Thoughtforms recognized an opportunity to lend a hand. A building was needed to house the timing equipment and to provide the race crew a perch for observing the starts and finishes. Excited to serve the community and a sport many of us here are passionate about, we volunteered to build a shed up to our high standards that would continue to serve the organization long after the festival was over.
Several employees from our shop collaborated with experienced race organizers to design and build a simple yet elegant timing shed, nicknamed the "taj ma-hut" by the race crew. Not only was the project a success, but a few weeks after the festival, the NCAA contacted us to see if we would loan them the shed for 2013 NCAA National Championships at Middlebury College in Vermont. The following summer the United States Ski Association contacted us to ask if we would loan them the shed for 2014 Junior National Championships in Stowe, Vermont. To this day the shed still generates revenue for the club as they rent it out in the off season to Charles River Canoe & Kayak. Most important though: a bunch of kids and their families at that event had a great time being active outdoors.
Photographer
Matt Trueheart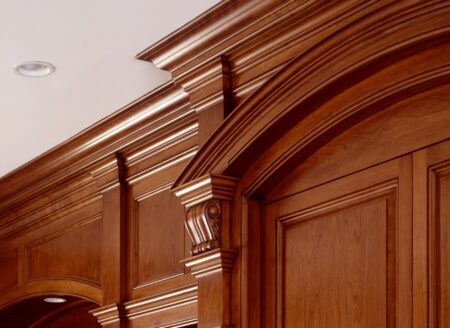 Thoughtforms' Workshop
Our shop is located in an old apple barn adjacent to our office. It's a place that inspires creativity, grounded in yankee sensibility. Take a look at the Shop portfolio to get a sense of their craft.
Look Inside