Reimagined Townhouse
Close to the heart of the city, the classic facade of this brownstone contrasts with the sleek, modern interiors. This avant-garde home features custom milled, select grade, American black walnut flooring, carefully selected stone veneers, custom forged stair railing, a distinctive Valcucine kitchen, and a cozy, private brick courtyard where the family can retreat from the busy city streets.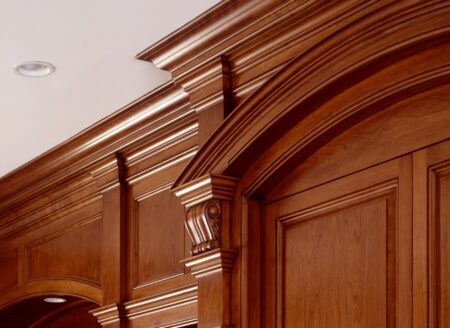 Thoughtforms' Workshop
Our shop is located in an old apple barn adjacent to our office. It's a place that inspires creativity, grounded in yankee sensibility. Take a look at the Shop portfolio to get a sense of their craft.
Look Inside