Richardsonian Romanesque
This Richardsonian Romanesque estate embodies a sense of permanence. It features a dimensional stone exterior and a hipped slate roof with lower, decorative cross gables and an almost playful, upward sweep on the eaves. The entry court invites guests to cross into the formal entertaining spaces. Hand selected veneers line the study and provide a calm setting for the owner to reflect.
Photographer
Scott Frances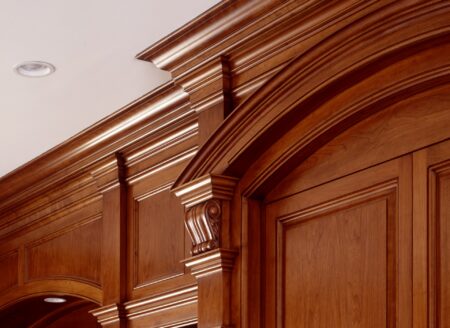 Thoughtforms' Workshop
Our shop is located in an old apple barn adjacent to our office. It's a place that inspires creativity, grounded in yankee sensibility. Take a look at the Shop portfolio to get a sense of their craft.
Look Inside