Reimagined Georgian Revival
Originally built in 1905, this Georgian Revival was updated to harmonize minimalist art and family-friendly spaces. The most notable update was the two-story COR-TEN steel family area-kitchen-breakfast room addition. COR-TEN was chosen both for it's minimalist resonance as well as the living nature of the element which changes color over time. And before the work of rebuilding began, Thoughtforms salvaged the old-growth hardwood floors for future use!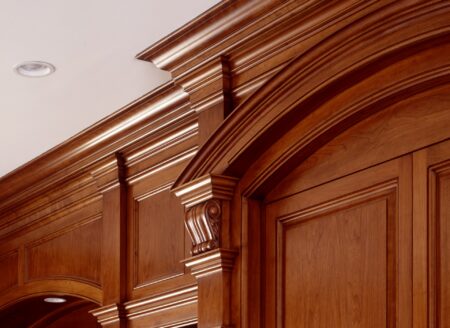 Thoughtforms' Workshop
Our shop is located in an old apple barn adjacent to our office. It's a place that inspires creativity, grounded in yankee sensibility. Take a look at the Shop portfolio to get a sense of their craft.
Look Inside