Refined Revival
Although the additions to this 1920's Colonial Revival home look traditional on the exterior, the interior spaces are sleek and contemporary. The additions were designed to resemble pavilions flanking the center block of the house. One side houses a spectacular home library with cabinets fashioned from pear wood. The other side houses an expanded kitchen and family gathering spaces.
Photographer
Nick Wheeler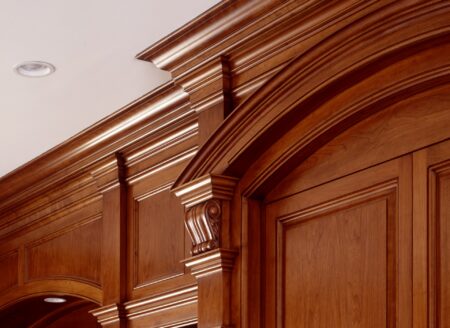 Thoughtforms' Workshop
Our shop is located in an old apple barn adjacent to our office. It's a place that inspires creativity, grounded in yankee sensibility. Take a look at the Shop portfolio to get a sense of their craft.
Look Inside