Net-Positive Farmhouse
This all-electric home produces 60-70% more energy than it uses, making it 'net positive.' It achieved a remarkable HERS (Home Energy Rating System) Index score of -9. All without compromising comfort, quality or aesthetic. Careful construction and attention to details make the energy difference. Precise material selection, coupled with a state-of-the-art ventilation system, ensures a healthy indoor environment. Plus, thoughtful design details minimize maintenance needs.
Thoughtforms and ZeroEnergy Design were honored with two 2016 PRISM Awards for their collaboration on this LEED Platinum home: 'Best Net Zero/Passive House' and 'Best Energy Efficient Project' and the home was named Fine Homebuilding Magazine's 'Best Energy-Smart Home' of 2017.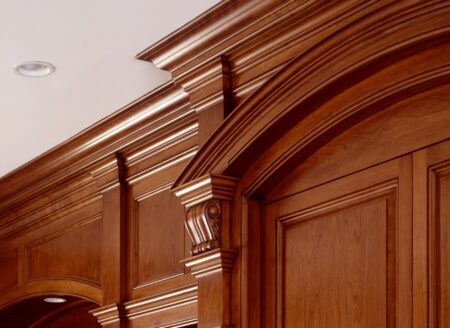 Thoughtforms' Workshop
Our shop is located in an old apple barn adjacent to our office. It's a place that inspires creativity, grounded in yankee sensibility. Take a look at the Shop portfolio to get a sense of their craft.
Look Inside