Neoclassical Estate
This estate house was built on time despite the multiple challenges of a tight schedule, a curved limestone façade, a monumental curved limestone stair, and the highest level of expectations for workmanship. The results are stunning; neo-classical exterior details are crisply executed in Indiana limestone and interiors in Portuguese limestone and solid walnut which serve as a backdrop for gracious living.
Photographer
Nick Wheeler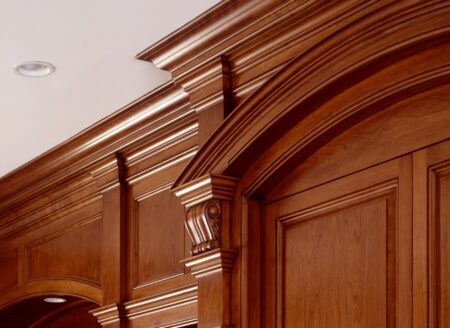 Thoughtforms' Workshop
Our shop is located in an old apple barn adjacent to our office. It's a place that inspires creativity, grounded in yankee sensibility. Take a look at the Shop portfolio to get a sense of their craft.
Look Inside