Meadow Overlook
Meticulously crafted of Wissahickon Schist, Vermont Slate, copper, and sustainably harvested wood, this environmentally friendly home uses a ground-source heat pump, also referred to as geothermal, for central cooling and heating throughout the year. The home also has carefully planned ventilation to ensure fresh air is circulated throughout the living spaces. Sited on a north facing slope, the house was designed to allow an abundance of natural southern sunlight to wash the living spaces and expansive views of a rolling, historic meadow.
Photographer
Brian Vanden Brink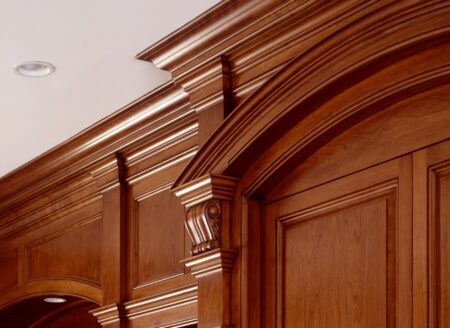 Thoughtforms' Workshop
Our shop is located in an old apple barn adjacent to our office. It's a place that inspires creativity, grounded in yankee sensibility. Take a look at the Shop portfolio to get a sense of their craft.
Look Inside