Classic Elegance
A long-time client approached us to build a new home better suited to their evolving needs. Finding a site in their neighborhood proved challenging so a site with an existing home was selected and the existing home was throughly deconstructed and salvaged, yielding a significant tax-credit for the client and substantially reducing the amount of material sent to a landfill. The new home features stucco exteriors, walnut flooring, and European-style tilt-turn windows. There is also a floating, cantilevered main stairway with a glass balustrade beneath 20-foot high ceilings.
Photographer
Shope Reno Wharton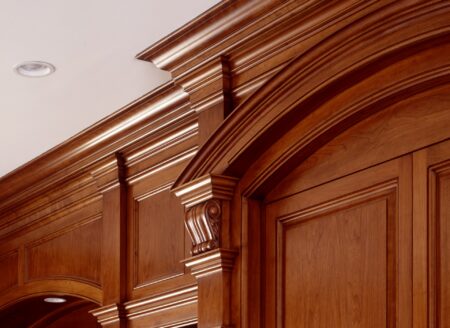 Thoughtforms' Workshop
Our shop is located in an old apple barn adjacent to our office. It's a place that inspires creativity, grounded in yankee sensibility. Take a look at the Shop portfolio to get a sense of their craft.
Look Inside