City Seclusion
This urban project combined historic restoration and modern addition. The existing home was faithfully restored inside and out, but with updates to the windows, insulation, lighting, and climate control. The addition contrasts with Vermont slate sculping stone, copper panels, mahogany sunscreen, and glass exterior and book matched walnut veneered casework and paneling, solid walnut floors and stairs, and bronze and glass railings on the interior. Modern lighting highlights collections throughout the residence. High performance insulation, glazing, and geothermal source heating and cooling ensure comfort and efficiency in all seasons.
Photographer
Eric Roth Photography, Peter Vanderwarker, Jamie Salomon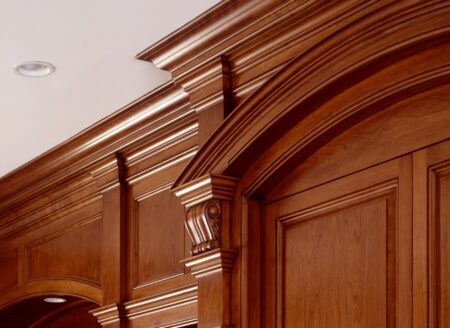 Thoughtforms' Workshop
Our shop is located in an old apple barn adjacent to our office. It's a place that inspires creativity, grounded in yankee sensibility. Take a look at the Shop portfolio to get a sense of their craft.
Look Inside