Art Greek Revival
Set at the ridge of a sloped lot, the comfortable appearance of this Greek Revival farmhouse belies the technological complexity in its heating and cooling system. By tapping the steady flow of heat from the earth in the winter, and displacing heat in the summer, a geothermal heat pump efficiently keeps the homeowners in comfort year round. The home was awarded the 2005 "Palladio Award" from Period Home magazine.
Photographer
Robert Benson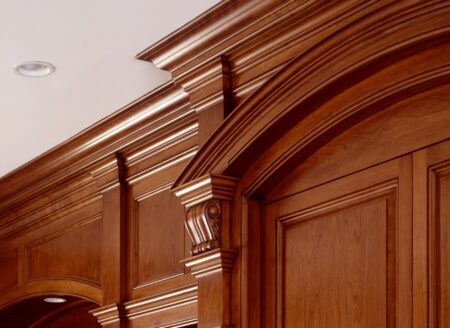 Thoughtforms' Workshop
Our shop is located in an old apple barn adjacent to our office. It's a place that inspires creativity, grounded in yankee sensibility. Take a look at the Shop portfolio to get a sense of their craft.
Look Inside