Almost Unbuildable
This modern home rises from the land as a school of fish would rise from the reef. The design blurs the line between interior spaces and the woodland landscape and includes many unique finishes including aluminum leafing on ceilings, concrete cabinet bases and countertops, and complex bamboo millwork crafted by Thoughtforms' millwork shop.
Photographer
Alan Karchmer Architectural Photographer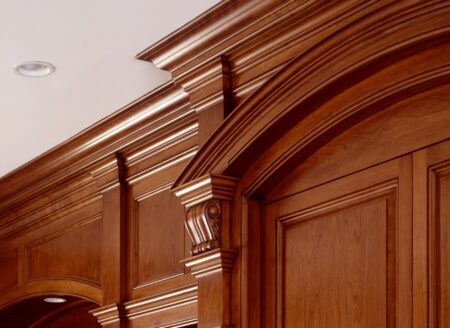 Thoughtforms' Workshop
Our shop is located in an old apple barn adjacent to our office. It's a place that inspires creativity, grounded in yankee sensibility. Take a look at the Shop portfolio to get a sense of their craft.
Look Inside