Vintage Craftsmanship
This traditional country estate near Pine Brook Country Club features several intricate details and refined craftsmanship. There is a formal library with crotch grain mahogany veneers in wall panels and doors. Also, an inlaid mahogany crosshatch pattern compliments the American cherry in the hardwood floors. There is even a custom mural in the dining room.
Photographer
Nick Wheeler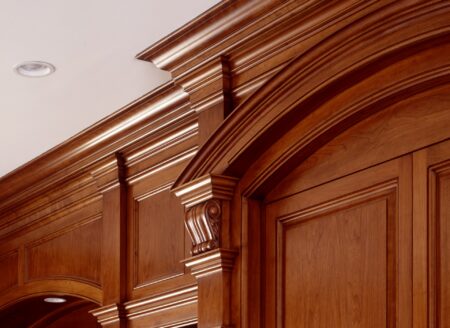 Thoughtforms' Workshop
Our shop is located in an old apple barn adjacent to our office. It's a place that inspires creativity, grounded in yankee sensibility. Take a look at the Shop portfolio to get a sense of their craft.
Look Inside