Vintage Craftsmanship
This classic country estate features many intricate details and refined craftsmanship. A formal library is paneled with book matched crotch grain mahogany veneers. The kitchen has classic beaded frame cabinets. Quarter sawn oak floors are accented with contrasting inlaid hardwood patterns. There is even a custom mural in the dining room.
Photographer
Nick Wheeler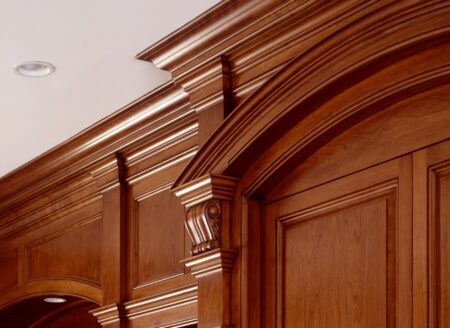 Thoughtforms' Workshop
Our shop is located in an old apple barn adjacent to our office. It's a place that inspires creativity, grounded in yankee sensibility. Take a look at the Shop portfolio to get a sense of their craft.
Look Inside