Urban Sanctuary
This modern villa deeply nestled into a leafy neighborhood close to an urban center embraces a secluded courtyard. The team carefully coordinated work to minimize the impact of noise and trucks on the quiet neighborhood. The exterior is clad with Deer Isle granite, 24″ redwood shiplap siding with mitered corners, zinc-coated copper, and custom doors and windows. The home is carefully insulated, soundproofed, and is conditioned by a geothermal system. The interior and exterior spaces and lighting and conditioning systems were designed to display, illuminate, and conserve the owner's collection of art.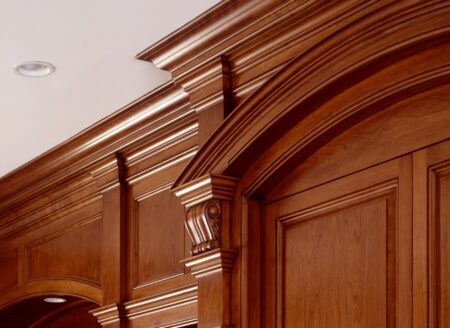 Thoughtforms' Workshop
Our shop is located in an old apple barn adjacent to our office. It's a place that inspires creativity, grounded in yankee sensibility. Take a look at the Shop portfolio to get a sense of their craft.
Look Inside