Playful Modern
The exterior of this unique, modern home is made of a series of curves, each with varying rhythms. The domestically sourced white Dolomitic limestone cladding achieves a clean exterior feel and stands up to harsh New England weather. A Maple floored full height basketball court sits below the garage, well below the water table. This technical challenge required waterproofing systems typically reserved for commercial waterfront projects and tunnels. Given the technology involved in the home, it seemed only natural to build a replica of the Millennium Falcon's cockpit as a game room!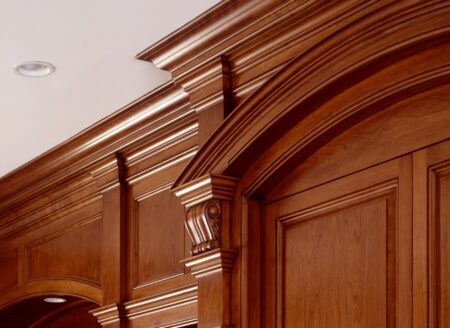 Thoughtforms' Workshop
Our shop is located in an old apple barn adjacent to our office. It's a place that inspires creativity, grounded in yankee sensibility. Take a look at the Shop portfolio to get a sense of their craft.
Look Inside