Hilltop Contemporary
To accommodate an athletic lifestyle, this contemporary suburban estate includes a squash court, tennis court, indoor and outdoor pools, and workout room. The exterior features solid Dakota Mahogany Granite columns and cladding, custom designed windows and doors, and Vermont slate roof. The interior features bathroom marble custom fabricated in Carrera Italy, crosscut Travertine floors, and custom millwork throughout.
Photographer
Nick Wheeler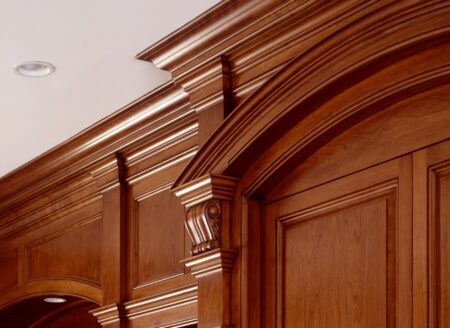 Thoughtforms' Workshop
Our shop is located in an old apple barn adjacent to our office. It's a place that inspires creativity, grounded in yankee sensibility. Take a look at the Shop portfolio to get a sense of their craft.
Look Inside