Great Meadows Overlook
This large shingle-style home manages to feel cozy due to the architect's skills with scale and massing. The traditional look of this suburban home belies the sophisticated technology within, like infrared beams at the swimming pool which automatically shut down the waterfall if anyone is swimming and a motorized dog door that is activated by a proximity sensor on the dog's collar.
Photographer
Charles Mayer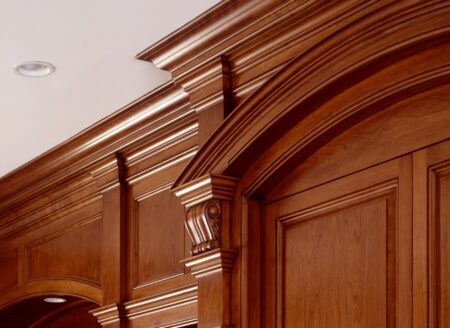 Thoughtforms' Workshop
Our shop is located in an old apple barn adjacent to our office. It's a place that inspires creativity, grounded in yankee sensibility. Take a look at the Shop portfolio to get a sense of their craft.
Look Inside