Contemporary Retreat
This exterior of this magnificent contemporary retreat features Vals Quartzite, a stone quarried in the Swiss Alps and traditional steel-framed windows. Inside, a cast-in-place concrete staircase appears to float along the entry wall. Bright, modern colors and finishes bring energy to the spaces. That energy is also evident in the active spaces on the property, including an indoor basketball court and outdoor swimming pool. The clients appreciated the quality – and speed – of Thoughtforms' work and partnered with them on a second project.
Photographer
Richard Mandelkorn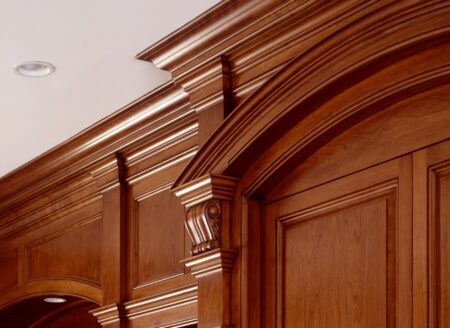 Thoughtforms' Workshop
Our shop is located in an old apple barn adjacent to our office. It's a place that inspires creativity, grounded in yankee sensibility. Take a look at the Shop portfolio to get a sense of their craft.
Look Inside